Don't let the cold air stop you from running to keep up with your fitness goals.
Winter running is completely possible, even if you have concerns about the chilly air affecting your joints. Running in cold weather can be refreshing and good for the body and soul. All it takes is a little understanding about how the cold air affects your body, joints and how to dress so you're comfortable when the temperature drops.
Is running in cold weather bad for me?
Running in the cold isn't necessarily bad for you, but it can be uncomfortable. You may experience numbness of the hands and feet, a runny nose, chilly air hurting your nose and lungs and tight muscles.
You can still enjoy the benefits of running by tweaking your routine, such as:
Increasing your warm-up time
Inhaling through your nose, not your mouth
Warming up outdoors, not indoors (your muscles will stiffen even quicker when you go directly from warm to cold air)
Choosing dynamic stretching instead of static stretching – dynamic stretches improve circulation and flexibility better for cold weather exercising
"When exercising in the cold weather, the warmup is more important than ever," Paul Caldwell, MD, FAANA, (pictured right) who focuses on arthroscopy and sports medicine at Bon Secours – Tuckahoe Orthopedics, adds. "The cold weather may cause joints and muscles to become tight and increase the risk of injury. A dynamic warm up that may include biking or walking is often recommended before a run to loosen the body up, prevent injury and reach peak performance."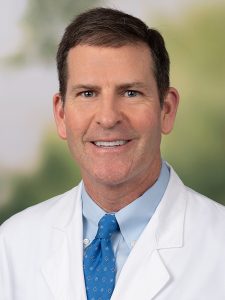 Does running in the cold cause arthritis?
Cold weather can affect joints, especially the fingers, knees and hips when it comes to running. That's because chilly weather triggers an inflammatory response in your joints, which can cause changes in blood flow, resulting in pain and stiffness.
However, cold weather does not cause arthritis. If you tend to feel joint pain when running when it's cold outside, that also does not mean you have arthritis. Arthritis, which is caused by inflammation of the joints, happens because of age or injury.
Cold weather can also cause other joint reactions:
Joint tissues can expand slightly in cold weather and cause pain.
Scarred joints can become sensitive in the cold.
Joint fluid, called synovial fluid, tends to thicken in cold weather, causing stiffness.
So, if you have sensitive joints you may need to take extra precautions when running when the temperature drops.
What should I wear when running in cold weather?
Winter running requires layered clothing. However, don't layer up too much – running will quickly warm you up, and you want to feel a refreshing temperature while exercising. Generally, you should dress for temperatures that are about 10 to 20 degrees warmer than the actual air temperature. However, there's an additional rule of thumb for running in colder months – three layers.
First layer: This layer next to your skin keeps you dry. It's called the base layer and it's usually made from technical fabrics to regulate your skin and body temperature.
Second layer: The second layer is meant to insulate you from freezing temperatures and to regulate your body temperature. Choose a winter running jersey or fleece jacket.
Third layer: This layer protects you from the elements, such as rain, snow, wind and icy pellets. This layer is usually made up of a jacket or vest that's water-resistant, waterproof or wind-proof. Runners should look for this type of water-repellant clothing made from technical fabrics that are specially designed to regulate body temperature and retain heat while still feeling lightweight.
In addition, minimize skin exposure, especially the head and hands. You will lose the most heat from unprotected hands, not your head, so always wear gloves. However, you will feel uncomfortable if your head and face remain unprotected because the cold weather will affect the many nerve endings in these areas. Also, keep your feet dry by choosing winter running shoes with a superior grip, breathability and moisture protection.
Running safely in the winter
Though sitting on the sofa by a cozy fire may seem more enticing than going for a run on a winter day, inactivity could hurt joints even more. It's important to keep up your running routine during cold temperatures.
Running in cold weather is safe, but it can become dangerous. When the temperature dips below 14 to 15 degrees Fahrenheit, you might consider swapping your outdoor run for an indoor workout. However, if you do choose to run and there's snow or ice on the ground, consider adding traction devices to your shoes.
Also, never push on if you feel lightheaded or pain in your chest, muscles or joints. It's nature's way of telling you to head home and warm up by that roaring fire.
When to see a provider
If you run regularly throughout the year, it's probably not necessary to see a doctor if you plan to keep running through the winter months. However, if you're out of practice or decide to take it up when it's cold outside, you may want to speak to your primary care physician before starting any new exercise routine.
Additionally, runners who notice any new pain, whether it's in your joints or elsewhere, you may consider seeing a specialist in sports medicine or consulting a physical therapist. There is a chance that you may need to tweak your running routine to include more warm-ups or stretching to get rid of it, but could also be a sign of something more serious.
Learn about the orthopedic and sports medicine services we offer at Bon Secours.