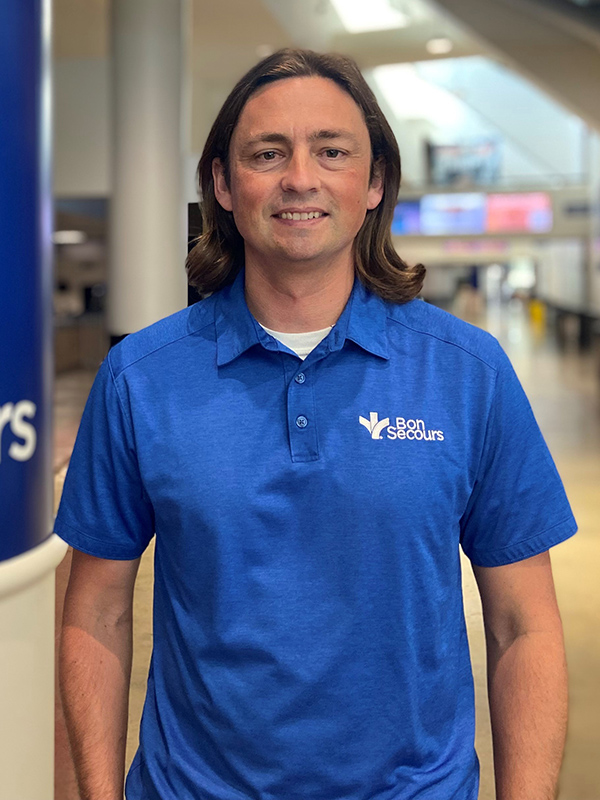 South Carolina summers can be brutal, making outdoor exercises – even one as simple as walking – a challenge for some.
That's why we are partners with the Bon Secours Wellness Arena for Well Walkers, a program that offers anyone in the community a chance to exercise in a temperature-controlled space.
"It's air conditioned in the summer. It's warm in the winter. It's got everything we need here including bathrooms," Pat Sturm says. "I don't even have to bring a water because there's water here."
Pat and her husband, Larry, were driving out to Legacy Park to get their steps in until they learned about the Well Walkers program in 2016. Now, they don't even have to get in the car.
"It's close to where we live – we can either walk here or drive," Larry explains.
Anyone from the community can stop by the arena for a stroll during Well Walkers events, which are held most Tuesdays and Thursdays from 9 a.m. to 1 p.m. Free parking is provided in the VIP lot off Church Street. Each loop around the concourse is a quarter-mile.
"If the weather's not great, it's a great way to take a lunch break or come in with some friends and family to get some exercise out of the elements," Scott Carley, (photo in copy) one of our physical therapists who is a big proponent of walking, says. "In a lot of ways, walking can be better than running. It's easier on your joints, especially your knees. It's great for your cardiovascular health, blood pressure issues and building up muscle. It also helps with sleep, mood, anxiety – so it really is a great all-around exercise to do."
Staying active is important to the Sturms, who are usually playing pickleball on the days they're not walking at the wellness area.
"It's good for me to mobilize rather than be sitting in one spot," Larry says. "The more you walk, the better off you are and the better you feel."
The couple almost never misses a walk date either, meaning you can typically find them at the arena twice a week. Larry usually walks half a mile to a mile and Pat regularly does eight laps, or the equivalent of two miles.
"It makes our cardiologists happy that we're doing exercise," Pat adds.
Nearly any health care provider would be pleased, with Scott saying his physical therapy patients are proof that walking works.
"It spans all the different diagnoses we see in physical therapy, whether it's ankle pain, back pain, any kind of hip pain. It really seems to help improve with everyone, and it's a great functional activity," he explains. "What we want in physical therapy more than anything is to help patients return to activity, and who doesn't need to walk – even if it's just around their house?"
To see the upcoming dates for Well Walkers, check out our events page.
Also, learn about the orthopedics and sports medicine services we offer at Bon Secours.