Everyone across the country is currently watching our top athletes compete on the world's biggest stage. They will be driving, dribbling, lifting and everything in between in hopes of bringing home the gold. And it doesn't take a trained eye to notice these athletes are competing at their highest level due in large to their peak physical condition.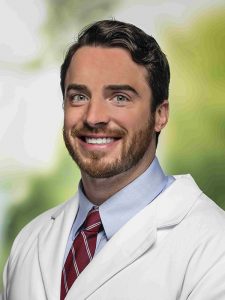 While most of us will never be professional athletes, we can learn how they treat their bodies and apply these lessons to our own lives. Dr. Nathan Gasque, a Bon Secours family medicine physician who also works to keep the Greenville Swamp Rabbits in tip top shape, shares his advice for achieving peak performance while also preventing injuries.
First comes nutrition
"Proper nutrition is essential for the overall wellness of an athlete. Ensuring an athlete is getting a proper ratio of micro and macronutrients unique to their sport, energy expenditure and body type is critical to reaching peak performance," Dr. Gasque explains.
He also adds that whether you are a youth softball player or a pro athlete, what you eat provides the fuel for your performance. Our bodies are very similar to cars on the highway in that they are all different and going different distances, thus requiring different amounts and types of fuel.
Then comes training
Professional athletes often train throughout a calendar year, focusing on different things like technique, strength, conditioning, flexibility and dynamic range of motion. However, even those of us who aren't in the big leagues need to make sure we don't jump straight into a new sport or exercise routine. Doing so can raise your risk of injury. Therefore, it's best to gradually ramp up your activity level and pay attention to any pain.
Dr. Gasque says it's also important to note that if you do get injured, you shouldn't rush back into training right away.
"Athletes need to make time for recovery. This may include physical therapy, manipulation, ice/heat or simply rest. Although recovery can be difficult to fit in at times, it is important in helping to prevent any major injures that may impact the entire season."
Mental health is key, too
Perhaps one of the most overlooked health problems is the one you can't see or fix in the gym. However, mental health plays a major role in an athlete's physical performance.
"Athletes are placed under incredible physical, emotional and mental stress," Dr. Gasque shares. "Their schedules are often chaotic, sleep often hampered and home or social life difficult to manage at times. To prevent burnout, athletes need to have an active approach to managing their mental and emotional health."
Mental health issues can affect all aspects of anyone's life, including their physical performance. Thus, Dr. Gasque stresses the importance of getting good sleep and learning some healthy coping mechanisms to deal with stressors. Consider having a counselor, therapist or, at a minimum, a close confidant to share any of your concerns with.
When we watch professional athletes perform at the highest levels, it is easy to marvel at what we see. However, the foundation that got these athletes where they are – nutrition, training and mental health – are the same ones that can help us maximize our own experiences, regardless of performance level.
Dr. Gasque says preventative care is also crucial in minimizing injuries. He suggests regularly checking in with your primary care provider. Don't have one? Find a Bon Secours provider near you.  
Also, do you live in the Greenville, SC area? If so, our urgent care locations are currently offering sports physicals for the special price of $20. Visit our website to find a location near you.