The holiday season is full of hustle and bustle, which can make it all too easy to consider skipping your workout. However, staying consistently active isn't just a great way to ward off holiday weight gain. It can also help you cope with stress, fight off fatigue and help you feel your fa la la best.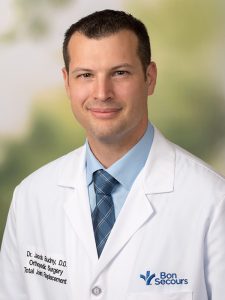 "Fitness and attention to your body's needs are essential to a long healthy life," Jacob Budny, DO, with Bon Secours Orthopedics in Richmond, Va., shares. "So, when you don't feel like working out, remember that when you do you are investing in your future."
Even if you only do quick workouts, you'll be improving your health — both mental and physical. To help you get physical while still feeling festive, we've rounded up some of the best holiday-themed workouts to try.
Crush a quick workout with HIIT
Short on time? Fast bursts of activity can help you get big results even if you're in a time crunch or don't feel like devoting tons of time to exercising. High intensity interval training (HIIT) delivers maximum benefits in minimal time. It works by alternating short periods of intense exercise with lower-intensity movements.
Most HIIT workouts last anywhere from 10 to 30 minutes. This gives you plenty of time to fit in all of your other to-dos for the day. And to make your exercise session more festive, crank up your favorite holiday music during it to help keep you motivated.
Try this no-equipment-needed HIIT workout is made up of eight exercises. (You'll also notice the exercise names have a fun holiday ring to them.)
Jolly jumping jacks: 20 reps (beginners) or 40 reps (advanced)
Santa squats: 10 reps (beginners) or 20 reps (advanced)
Frosty's incline pushups: 10 seconds (beginners) or 20 seconds (advanced)
Partridge in a pear plank: 30 seconds (beginners) or 40 seconds (advanced)
Sugarplum single-leg glute bridge: 5 reps per leg (beginners) or 10 reps per leg (advanced)
Complete that circuit three times. Between circuits, rest for 30 seconds before jumping back into it.
Get your heart pumping with cardio
For a good cardio workout, you don't need a fancy gym membership. All you need is a mobile device and an internet connection. Before you know it, you'll be rocking out to your favorite songs while staying active and getting fit.
Plus, the internet is a great resource for free workouts. Search for holiday-themed cardio workouts such as dance sessions and walking routines to get your heart pumping while staying in the holiday mood.
DIY workouts while on the go
The best holiday workouts are the ones you're able to fit in no matter how busy your schedule is. Whether you're traveling or decking the halls at home, you'll be able to do these quick holiday workouts just about anywhere.
Examples include:
The airport hike: Use your extra wait time or the downtime during a layover to get active. Check your baggage and stash the rest in an airport locker and get your steps in by hiking around the airport terminal.
Jump rope: Lightweight, portable and easy to do anywhere, jumping rope even for just a few minutes can get your heart pumping and give you some intense cardio.
Bring bands: Resistance bands are lightweight and easy to pack. You can find strength training workouts online to do in your hotel or anywhere for a fast, effective workout.
Taking care of your health and well-being by staying active is one of the most precious gifts you can give to yourself this holiday season.
Learn about the orthopedics and sports medicine services we offer at Bon Secours.