For many, it seems the summer break just started. However, for some parents, it's already time to start thinking ahead to the next school year.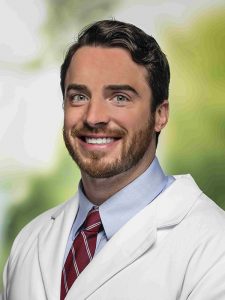 Many student athletes will soon begin preseason practices for their fall sports. Before that, they'll need to have a sports physical to ensure they're healthy and ready to play.
Dr. Nathan Gasque, a sports medicine and primary care provider with Bon Secours, walks through everything parents need to know when it comes to getting their kids ready for their sports.
Q: Why are sports physicals important?
A: "With most schools and organizations, a sports physical is a requirement. Even where it's not, it's a good idea. The whole purpose is to make sure student athletes are as safe as possible before entering in a sport.
A lot of times during the season, athletes are so focused on the games and playing well that they don't sit still long enough to realize that something is bothering them, and it can get overlooked. So, sports physicals are the time to really identify any potential problems they may have and to make sure they're at their peak performance.
We're not here to prevent anyone from playing. If anything, I want everybody to play sports and have a great time. We just want to make sure they're as safe as possible and as prepared as they can be – both mentally and physically – to play."
Q: When and how often should my child have a sports physical?
A: "You want to get it done before the season starts, so it doesn't interfere in the actual play. We have a lot of people who come in a day or two before the first practice, and if an issue arises, then it impedes their play. So, it's recommended you get this done at least four to six weeks before the season starts.
As for how often, you should get these done one to two times a year at least. It's also important to get them done between seasons if your child plays multiple sports. Let's say they're playing football in the fall and then another sport in the spring – you don't know what type of injuries they may have developed during the football season. You're going to want to get any of those residual issues checked out before you sign them up to play another sport.
Q: What does the sports physical exam entail?
A: "It's very quick and simple. In fact, most kids are surprised at how easy it actually is.
It starts off with a check of their vitals – height, weight, heart rate, blood pressure and vision. Then, we'll do a basic physical where we're listening to their heart and lungs, checking to make sure they have basic range of motion and doing a basic strength test to make sure they're not experiencing more weakness on one side more than the other. We may do some simple coordination exercises – squatting, a duck walk or hopping on one leg – basic things to make sure they're capable of performing athletic endeavors.
During this visit, we also do a lot of information gathering about everything from medical history to allergies and past injuries. Additionally, now that we've experienced a pandemic, we'll also focus some on whether the athlete has had COVID-19 and if there are any lingering symptoms from that."
Q: Do I need to see a specific type of doctor in order to have a physical done?
A: "No, any family medicine physician can perform a routine sports physical. In fact, if you have any issues or things that need to be followed up on, it's important to have a primary care provider. That provider, who has been seeing you again and again, usually knows the athlete the best."
Do you live in the Greenville, SC area? If so, our urgent care locations are currently offering sports physicals for the special price of $20. Visit our website to find a location near you.
Also, learn about the sports medicine services we offer at Bon Secours.