According to the JAG Institute for Grieving Children and Families, 1 in 14 children in the U.S. will experience the death of a parent or sibling by the age of 18. While many resources are available to children experiencing grief or loss, the COVID-19 pandemic has impacted the availability of many of these services.
KIDZ'NGRIEF, our pediatric bereavement program in Hampton Roads, VA, is proudly in its 20th year of service. When the pandemic hit early this year, this program quickly transitioned to virtual programming and continues to provide support to participants between the ages of three and 18.
This program has proudly helped thousands of children as they cope with the changes and emotions that come with experiencing the death of a loved one. Facilitators encourage kids to ask questions and talk about the person who has died. They do this through a range of innovative activities including games, art, puppets, role-plays and stories. The goal is to provide a safe environment and help each child adjust to their loss.
The Ramos Family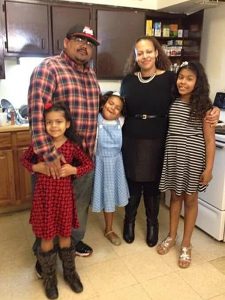 Rosalis and Alfredo Ramos lost their oldest son, Chucky, in a terrible accident that involved the entire family. They were worried about how their younger children, Foxy, Roxie and Lexi, would handle such a traumatic experience.
The family was referred to the KIDZ'NGRIEF program by a funeral home employee. Since then, the family has found comfort in the programming. They have even continued to participate virtually throughout the pandemic.
"We still meet online. The children do their activities, come out of their room with smiles and show their crafts so proudly," Rosalis shares. "The girls are always excited to share what they have done in their brother's name. They feel a little better because they are not afraid to share what they are feeling. This program gives us an opportunity to come together and speak about the activity or topic the kids enjoyed during their meetings."
"As parents going through the program, we have learned that we are not alone in our grief and that it is okay to feel all of the different emotions as they come up," Rosalis adds. "The volunteers and members are there for us, and we are there for them."
The Earley Family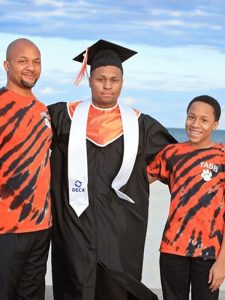 Maurice T. Earley, Sr. and his two sons, TY and Camden, showed up together for their first session with KIDZ'NGRIEF. They had been referred by a close family member following the loss of their wife and mother.
Maurice thought he would walk out the door and pick up his children after the session. It was only then he realized the program also supports those who have lost a spouse.
"This program has taught me how to deal with loss, especially when certain situations arise. It has also showed me I have people to talk to when I'm in need. It has allowed me to express myself," shares Maurice. "We meet on Tuesdays and it has been the best thing ever. We are family to each other, and we talk about everything."
Maurice adds, "As we continue to go through the program, my kids seem to understand and deal with their emotions… It gives them an opportunity to talk to kids their age and share their stories. The program has shown them that other kids are dealing with the similar things."
The Tison Family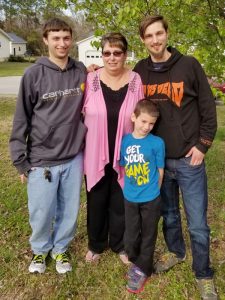 When 10-year-old Nathan Tison lost his older brother, Stephen, to a motorcycle accident, his mother, Michelle, knew seeking help was of the utmost importance. She was referred to the KIDZ'NGRIEF program by a counselor and says the program has not only benefited Nathan, but her as well.
"Nathan is able to tell me when he's missing his brother, and he knows it's okay to be sad. We remember and talk about Stephen, and Nathan knows it's okay to cry," Michelle shares. "The program provides Nathan a safe and appropriate place to express his feelings. I have also enjoyed being a part of the loss of a child group. It's helpful being with others that understand what you are going through."
Patti and Fred, longtime volunteers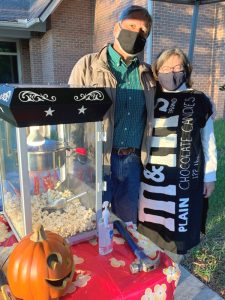 Patti and Fred Caccavale have been involved with the KIDZ'NGRIEF program as facilitators for 12 years. The husband and wife duo typically facilitates sessions with 4th and 5th graders throughout the year, and with 6th and 7th graders at Camp Mikey each fall.
"This program has changed the way we look at death. As a country, we are rarely comfortable talking about death, yet, we will all face it with family, friends or ourselves," the Caccavale's share. "Allowing kids to have a safe place to talk about death and letting them know that it always okay to talk about it has been very rewarding."
KIDZ'NGRIEF is supported by the Bon Secours Hampton Roads foundation and other local private donations. The program is free-of-charge to all participants. Children may enroll in this program at any time.
If there is a grieving child in your life who may benefit from this program, please reach out to Beth Pile at 757-737-2287 for more information or to register.
Learn more about our community commitment at Bon Secours and find out about our community programs near you.