Sherry Adams just finished hiking the Appalachian Trail this year. Believe it or not, the 65-year-old accomplished the feat – which she refers to as "one of my greatest achievements" – after undergoing several joint replacement surgeries on both her knees and hips.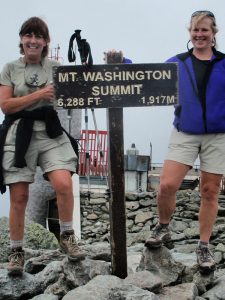 "I have people call me all the time who need a new knee or hip. They're just wanting encouragement because they're fearful. I'm living proof that it can change your life and help you get back to being active."
Sherry was always an active person. She was an avid tennis player when advanced osteoarthritis began impacting her game as well as her everyday life. It eventually forced her to have simultaneous bilateral knee replacement surgery in 2005.
"When the doctor told me the news, I cried at my friend's house. It's ok to be down and feel anxious about all these things going through your head, like how is this going to change my life. However, I was in pain and I had an opportunity to do something about it."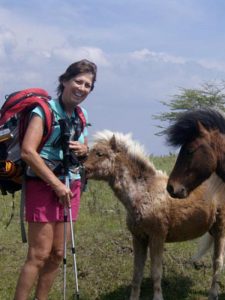 After the procedure, Sherry threw herself into recovery mode. On her own along with the help of her physical therapist, she got better and stronger. Not only was Sherry able to return to tennis, she also picked up a new hobby.
"My physical therapist was a hiker, and we bonded. So, a few months after my procedure, she took me hiking at Jones Gap and I sort of gained this new passion that came out of getting new joints. I became a hiker because I had knees that could hike."
Out of this new passion was born another goal – to hike the entire Appalachian Trail.
"I saw something about it and one day, as we were eating lunch on a mountain, I threw out the idea of hiking it – not all at once but over time. So, we planned a trip to Virginia and did a 3-day hike on the trail. After that, we were just smitten and decided to do the whole thing in sections."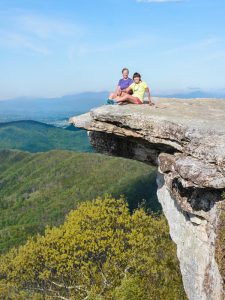 Despite additional joint replacement surgeries on both of Sherry's hips, she stuck to her goal and finally achieved it by finishing the trail in July 2020. Meanwhile, she's also continued with her love of tennis and coaches at Christ Church Episcopal High School. However, she says you don't have to be as active as she is to benefit from a joint replacement.
"If you're in pain, it affects your life. You don't have to be a tennis player – anything you want to do that you can't because it's too painful should be enough. So many people I know put off a procedure because they have a fear of surgery. However, if you trust your doctor and do your physical therapy, it can really help you return to the activities that you're passionate about… I have so many friends who finally get it done and tell me they wish they'd done it years ago instead of waiting."
Bon Secours St. Francis performed more than 1,900 joint replacements last year, more than any other hospital in South Carolina. To help calm people's fears, the hospital offers many resources including free quarterly hip and knee pain seminars and Joint Camp, a pre-surgical program meant to help prepare patients for surgery as well as the recovery process.
Learn more about the orthopedics and sports medicine services we offer at Bon Secours.