It is in the essence of human nature for us to be drawn to helping others, often by donating money or various resources. However, the most precious resource we have in this world is our time. And for Nicky and Lillie Jones, using their time to serve their community is what they have been called to do.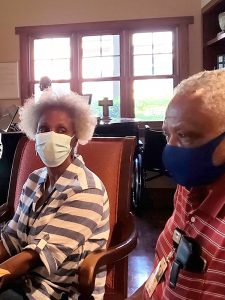 The couple regularly volunteers at the McCall Hospice House in Simpsonville, SC. There they play an instrumental role in bringing smiles to both staff and patients. Their presence was sorely missed during the long months of the COVID-19 pandemic. However, their return was described as a family reunion – one that displays the deep connections between the volunteers and those they interact with while serving.
"Nicky and Lillie are truly wonderful, kind, caring people that just want to do good in this world," Rebecca Griffeth, the volunteer outreach coordinator for Open Arms Hospice, shares.
Both Nicky and Lillie had spent most of their careers in banking, a job that had them constantly interacting with members of the community. In retirement, they felt it was necessary to stay around people as it was how they had lived their lives up to that point. Volunteering allowed them to do that while also giving back.
"My husband's mother was in a hospice house. We wanted to return the love and respect she received to those in need," recalls Lillie.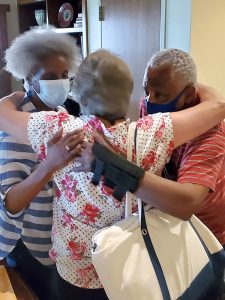 When asked about what led her to serving as a volunteer, Lillie credits her church.
"The church had asked for volunteers, and we decided to answer that calling," she shares
Lillie admits that hospice can be tough at times with many patients there for end-of-life care. Hoever, she believes that's all the more reason to be there – holding hands, sharing prayers and lifting spirits. She also says volunteering with her husband has been a way to make their love and marriage even stronger.
"We work together very well in the home. It is truly a blessing to go into a volunteer opportunity and use that love to serve others," Lillie says.
If you have been looking for a way to make an impact in your community, these facilities can always use the helping hands of volunteers. Your presence can bring much needed companionship to the residents as well as form wonderful friendships with the staff.
For more information on this facility and volunteer opportunities, please reach out to volunteer coordinator Rebecca Griffeth via email at Rebecca_griffeth@bshsi.com.
Also, learn more about all of our volunteer opportunities at Bon Secours.