Pat Davis-Hagens, our Hampton Roads market president, had a unique journey that led her to her role today.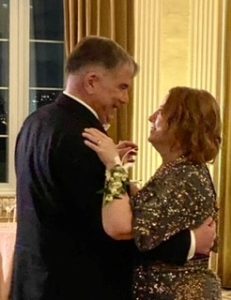 Few teenagers begin on a career path, and even fewer are set on that path by a nun. But Pat's career story is rooted in our Catholic identity and begins when Pat was just a teenager. Pat attended a Catholic high school and, when she was 15, received a first-hand look at the health care industry.
"One of the sisters asked me to consider a position at a skilled nursing facility, and so it began," Pat recalls. "I saw the difference one interaction can make in a patient or co-worker's day, and I was hooked."
From there, Pat would dedicate her life to the service of others, beginning in patient care. Despite many successful years as a health care leader and administrator, when you ask Pat about herself, she still identifies as a nurse.
"I am a nurse every day in all I do," Pat says. "I look through my nursing eyes to guide me in all my decisions and challenges."
Pat spent a decade at the bedside. She started as an LPN while attending school and advanced as an RN. After receiving her bachelor's degree in nursing, she earned her degree in business administration. Pat knew she wanted to take her lessons from the bedside into health care leadership. Pat has been president of our Hampton Roads market since October of 2021.
"Since my first visit to the market, I was impressed," Pat shares. "And I continue to be impressed by our team's focus on patients, families and visitors. I see our Mission in action daily across the market."
Additionally, Pat sees a lot of opportunity in this market. She's excited about the future and growth, such as the upcoming Bon Secours Harbour View Hospital.
"My goal is a market-wide vision for the future," Pat adds. "We have the pieces in place and are seeing the beginnings of that vision coming to life. It makes me excited. We live in an area that is experiencing population and business growth, and Bon Secours is going to be part of that growth."
According to Pat, one way this vision will come to life in our communities is by making access to our services and facilities easier than ever.
"We will be recognized for our community-focused and collaborative approach, as well as offering more ambulatory services for ease of access for patients," Pat says.
When she isn't working, family time is Pat's biggest joy.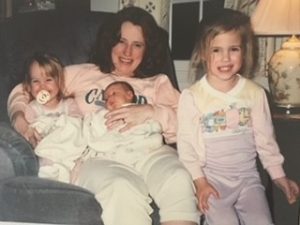 And when she does have time for herself, Pat enjoys cooking, especially baking, and reading cookbooks. She also enjoys reading mysteries and historical novels. Detective shows are her favorite TV genre and she is currently working her way through "NCIS," though she claims to be many years behind.
But the fictional special agents of the Naval Criminal Investigative Service will probably have to wait, given Pat's busy schedule. There's a lot still to do in Pat's vision for Hampton Roads and she is eager to see the many projects and plans coming to fruition.
When asked what her favorite part is of her job, Pat answers, "creating an environment that supports the delivery of excellent care and service to those we serve."
Spoken like a true nurse.
Learn about the health care services we provide at Bon Secours.