The friendships formed between nurses that work and serve together last a lifetime. Take Heather Frazier for example. A former nurse at Bon Secours – St. Francis Downtown, she recently donated over 100 masks to the hospital with help from her uncles-in-laws.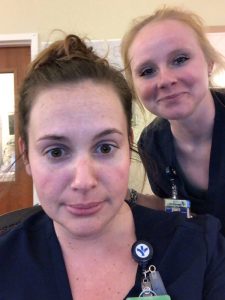 "I recently received my master's in nursing. My husband's uncle asked if I wanted a check as a graduation present or if I wanted him to send masks made by my husband's other uncle to a hospital where I used to work," Heather shares. "For me, it was a no-brainer that I wanted masks donated to the critical care units at St. Francis."
Heather worked at St. Francis Downtown from January to April 2020 as a traveling RN. She worked in the intensive care unit (ICU) and took care of patients with a variety of different illnesses. In fact, while working at the hospital, Heather became a patient herself. In the beginning of this past February, she was admitted for three days with pneumonia and a high fever.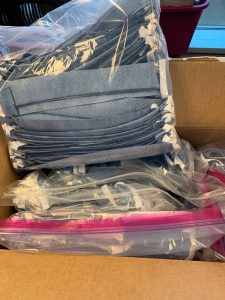 "My coworkers also came up to visit me frequently," Heather recalls. "It felt like a big family! The doctors and nurses that took care of me were so nice too."
Heather left in April 2020 because her contract ended. She also was moving to Wisconsin to get married to her husband, Clarke. However, she never forgot the special bonds she created with the nurses at St. Francis. During this current COVID-19 pandemic, she is happy she was able to do something to give back to these friends.
"St. Francis was my first ever travel RN assignment, and I had such an amazing experience there as an RN and patient that I wanted to give back in any way I could," she says.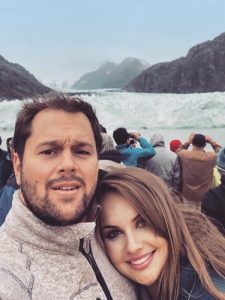 Since completing her master's in nursing, Heather is currently finishing up one more travel RN assignment at Northwestern Medicine. In August, she will start a hospitalist nurse practitioner role in Wisconsin. Of all the places her career has taken her, the nurses and staff at St. Francis Downtown still hold a special place in her heart.
"Everyone welcomed me with open arms. I made some amazing friends that I still keep in touch with. I've worked in many different floors and ICUs and can say the teamwork here was one of the best I've ever seen."
Read stories that celebrate our amazing Bon Secours nurses.
Stay updated on what Bon Secours is doing related to COVID-19.