At Bon Secours, our mission is to bring good help to those in need. That help isn't limited to treating physical ailments. Our team members also aim to provide holistic care that helps meet the needs of the body as well as the mind and spirit.
It's this kind of care that led to the creation of the Edward H. Stall Compassionate Care Award. During his life, Edward was a big supporter of our ministry by serving on the board of directors and becoming a key fundraiser for several of our most impactful projects. Unfortunately, he went on to lose his battle with cancer.
Still, the care he received during that time was so impactful that his friends and family decided to also embrace the Bon Secours mission by rewarding these acts of kindness that can truly change the lives of patients.
It is the 27th year of this award which is meant to recognize Bon Secours St. Francis team members who live out the Bon Secours mission by making a difference in patients' lives. And this year, it was presented to three very deserving recipients.
Deidra Arnheiter, physical therapist assistant on the home care team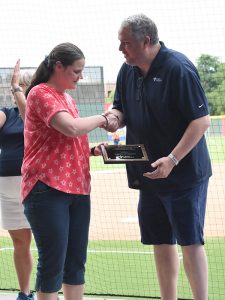 Deidra was nominated by a coworker because of her compassionate spirit, sweet attitude and beautiful smile. Her coworker wrote, "Deidra goes above and beyond making sure her patients feel special. She does a wonderful job clinically, but she also brings light to a lot of dark situations that our patients face daily. Deidra always communicates with leadership when faced with a challenging situation to make sure she is using all resources available to give the patient great care. We are blessed to have Deidra on our home care team."
Debra Kisler, respiratory therapist at Palmetto Pulmonary and Critical Care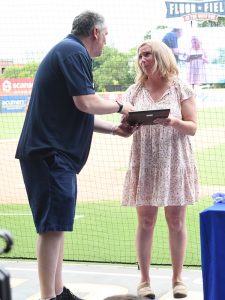 Debra was nominated by several of her coworkers for her consistent effort to provide compassionate care. One wrote, "Debra comes into work every day with the drive and dedication to be of good help to every single patient with whom she comes in contact. Our providers depend on her for her knowledge and compassionate nature. This daily commitment is evident in how she interacts with patients and staff. There is no way to truly communicate how connected she chooses to be with each and every patient. Any coworker, patient or provider is blessed to cross paths with Debra."
Brian Roach, charge nurse for the Cardiovascular Intensive Care Unit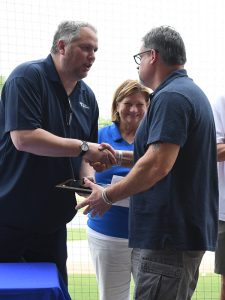 Brian's coworker nominated him in honor of his many years of faithful service with our ministry. His coworker wrote, "Brian is always willing to help every coworker and patient. There is not a shift he works where he is not giving 110 percent to make sure patients are well cared for and that our unit is functioning as smoothly as possible. Along with great nursing care, Brian talks to each patient and cares not only for their body, but also for their mind and spirit."
As a show of gratitude, all three winners received a check for $1,000 for their efforts to go above and beyond for their patients as well as their teammates.
Learn about our mission as well as our community commitment that drive the work we do at Bon Secours every day.