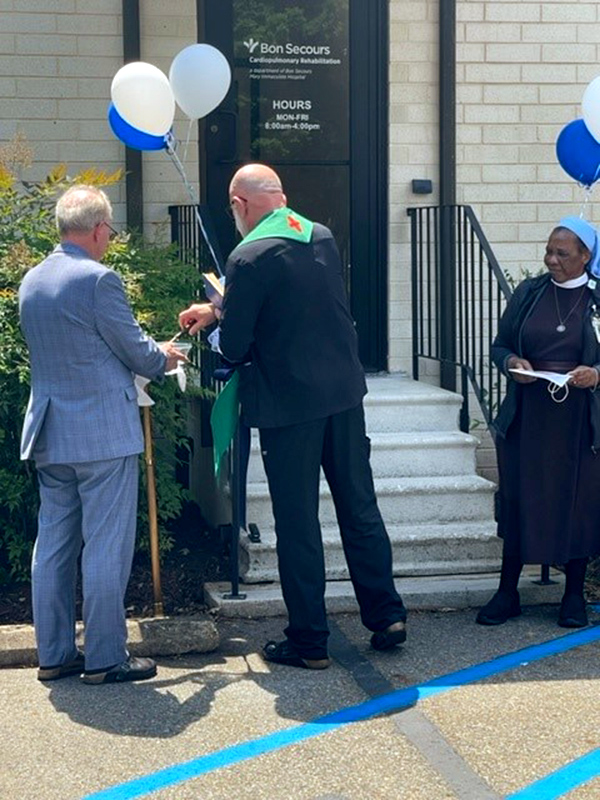 We are very excited to announce the opening of the outpatient cardiopulmonary rehab clinic at Bon Secours Mary Immaculate Hospital! The clinic officially opened on May 16, 2022.
Cardiopulmonary rehab is a patient-centered program for those individuals who are affected by acute cardiac, pulmonary events and chronic disease. The goal of the program is to increase the overall quality of life for those who are living with these conditions as well as decrease hospitalizations and medication expenses. The program will also help patients carry over healthy lifestyle habits into their everyday lives.
Our team at this clinic consists of cardiac nurses, exercises physiologists, respiratory therapists, registered dieticians and social workers. These team members are all here for you to address any multifaceted cardiopulmonary physical strengthening and conditioning.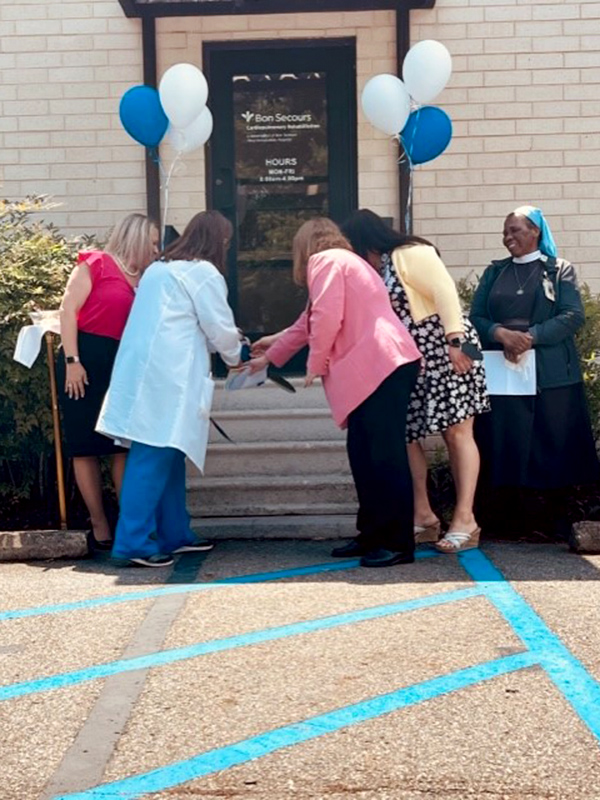 "Education plays a major part in our treatment," Rossana Aponte, manager of cardiopulmonary rehab in our Hampton Roads market, shares. "We educate the patient and their family on medication optimization, diet, stress management, smoking cessation and other psychosocial risk factors."
She continues, "this program has been a need in our community for quite some time and we are very excited to offer this service. Heart and lung disease were magnified during the pandemic with mandatory isolation and quarantine orders. As a result, the community was experiencing less physical activity, worsening nutritional intake as well as the delay of check-ups and treatments for current medical conditions. To serve the changing needs of the community, our hospital proud to expand its service offering to include cardiopulmonary rehab. This rehabilitation is a necessary treatment option for our area."
Cardiac and pulmonary rehab is a service covered by most insurances. For more information, please visit our website.
Also, learn about all the health care services we provide at Bon Secours.