Did you know the No. 1 cardiac rehab program is located on the Bon Secours St. Francis Millennium campus inside the HealThy Self gym? Well, at least according to Williston Dye.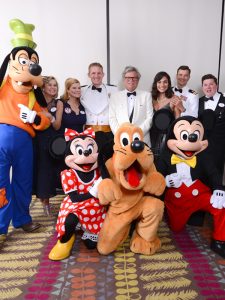 "Best cardiac rehab program is not a real thing, but it's my thing for them – I'm very grateful," Williston shares.
Williston even presented our team members there with a trophy and plaque following his second stint in the program.
It all started with some tightness he was feeling in his chest. A trip to see his primary care physician, Kurt R. Budelmann, MD, turned into a visit with a cardiologist. That then led him to our cath lab where Williston received some unnerving news – he needed triple bypass surgery.
"I was thinking it was just the cold air in my lungs, no big deal – just take a few pills and everything will be fine," he recalls. "I was very impressed with how fast it went though. I was at my doctor's office one day, the cardiologist the very next day and in having a heart cath the day after that. It was really quick, in my opinion, and sometimes I wonder if they hadn't been that fast, what might have happened."
After a successful surgery, Dye was introduced to the cardiac rehab team at HealThy Self. While it may appear to look like a standard gym, HealThy Self is anything but. It's staffed with medical professionals who use physical activity and nutrition to help patients prevent and manage chronic illnesses, such as heart disease.
"Since we see patients on a regular basis, we have a thorough understanding of their medical history," Belinda Brooks, one of our exercise physiologists, explains. "So, we know their 'normal,' which helps us stay on top of concerning changes or problems. We also maintain open communication with their cardiologist, so we really are working as a team to help them achieve a great outcome."
During their visits, patients in this program are hooked up to a heart monitor. They're then asked to perform different heart-healthy exercises for timed intervals – whether that be walking around the indoor track or spending time on the various equipment available such as the treadmill, stationary bike or rowing machine.
According to studies, people who participate in cardiac rehab have up to 30 percent fewer fatal heart events and are 25 percent less likely to die than people who get standard therapy alone.
Participants can also lower their chances of a second heart attack or heart surgery.
"Cardiac rehab is a part of healing on so many levels – physically, of course, through exercise and nutrition. But it's also beneficial for them mentally and emotionally as patients gain confidence and feel equipped to manage their health," Belinda adds. "They complete the program ready to get back to living life to the fullest. It is a blessing for me to get to be a part of that process."
After a few weeks, Williston was able to resume his normal routine and was feeling better than ever. It wasn't until five years later, in the summer of 2022, that he started feeling some contractions in his chest that caused his health concerns to resurface. Fortunately, another heart cath showed much better results.
"My vessels were clear, and there weren't any problems with my heart," Williston says. "However, my cardiologist, Dr. Edward Stewart, could tell I'd been nervous about it, so he recommended I return to cardiac rehab just to be on the safe side."
Williston didn't mind that one bit.
"I looked forward to going over there in the mornings," he shares. "Everyone there was so happy – we shared a lot of laughs, and they'd always come over to talk with us while we were on the machines to distract us from saying to ourselves, 'Oh man, you have another five minutes left of this!' I just really enjoyed the experience."
And the feeling was mutual.
"Williston was such a pleasure to have in the program," Belinda says. "His positive attitude was contagious, and he was a source of encouragement to other patients who were going through similar circumstances. The connection the patients have with one another is such a valuable part of what cardiac rehab has to offer."
Williston finished out his second round of cardiac rehab at the end of 2022 and says he's now doing better than ever.
"I have nothing but compliments for the people who helped take care of me at their facility," he says. "Their care was excellent, and I'm feeling great. I'm doing my best to stay active. Having a big Siberian Husky who needs plenty of exercise helps with that – we often take walks around the lake at Furman University."
Learn about the heart and vascular care services we provide at Bon Secours.