In October, 17 seasoned nurses gathered at the Richmond Community East End Medical Office Building to celebrate something unique.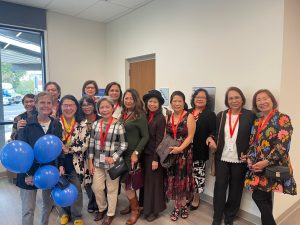 These nurses traveled from all over the United States, and even as far as the Philippines, to celebrate, give tribute to their humble beginnings and reminisce about their journey to Richmond, Va. 40 years ago.
These nurses, the Bon Secours Richmond Community Hospital Philippine nurses from 1982 to 1986, were recruited from their country to practice nursing in the United States. Most of them are now retired but had the opportunity to reminisce, share wonderful accounts of their time and what they learned along the way during a reunion.
The first group of nurses came to Richmond Community Hospital in 1982, leaving home in their early 20s to pursue a dream halfway across the world. Many of them spent the first few months feeling homesick and unsure what the future would hold. However, they all remembered Margaret Reddick, the nursing supervisor who was welcoming and determined to teach them everything they needed to know so that they could thrive and feel at home.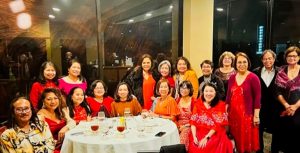 All these nurses have a unique journey. Some stayed working within the Bon Secours community and other moved on for various reasons. However, the one thing that remained constant is that their nursing experience at Richmond Community Hospital was life-changing. They have gratitude and appreciation for the hospital, and it will always be a place they call home.
The reunion activities included a tour of Richmond Community Hospital, dinner at a local restaurant and also a picnic. Now, the group is already planning on gathering next year and hope to include our new international nurses to celebrate with them.
This holiday season, we are celebrating by spreading the good news! Read more thankful stories, like this one, that feature our team members, patients and the wonderful communities we are blessed to serve.

Also, learn about the health care services we provide at Bon Secours.