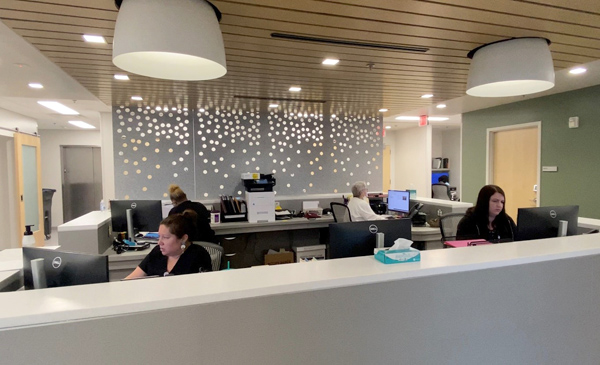 Neurological disorders – ranging from Alzheimer's and Parkinson's disease to strokes, multiple sclerosis and migraines – strike an estimated 50 million Americans each year according to the National Institute of Neurological Disorders and Stroke. Unfortunately, getting helpful treatment for these can sometimes be as challenging as the disorders themselves.
"For years, physicians were having to piece together good, comprehensive care for neurological patients, whether that be getting them a neuropsychologist or therapy services or something else," Kathleen Woschkolup, MD, (pictured above, right) director of neurology at Bon Secours St. Francis, explains. "It took up a lot of time and was really difficult for patients to get care. However, over time we realized that patients that were able to work within our own system or with services close by did better overall, because they weren't getting lost for follow-up or getting confused and showing up to the wrong offices."
As a result, we have debuted our new Bon Secours Diane Collins Neuroscience Institute on our St. Francis Millennium campus. It creates a convenient one-stop-shop for patients by bringing together five neurologists, a dedicated speech pathologist and a neuro-trained physical therapist together under one roof.
"It's the first of this type of comprehensive care clinic in the region for neurology patients," Dr. Woschkolup explains. "The idea behind it is to give patients everything they need in one place instead of them having to go to different offices or travel back and forth across town, which is difficult for our patient population."
And patients like Horace O'Bryant (pictured above, left) couldn't be more excited to see the new location open.
"On top of Parkinson's, I'm legally blind and can't drive. So, I have to get someone to bring me to appointments," he explains. "Having it all right here in the same facility is great. If something's wrong, I can get it corrected right then. I don't have to make another doctor appointment, which could potentially take weeks, or try to find someone to take me somewhere. It's already all right here. It's really neat the way they have it all set up."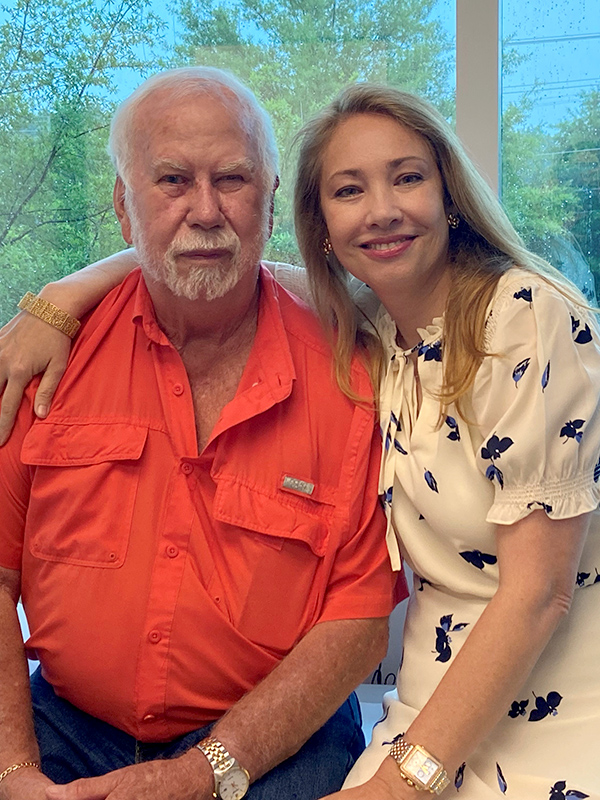 Horace shares that he couldn't even walk out to the mailbox and wasn't making progress with other neurologists he'd seen. It was only once Bon Secours introduced a more coordinated care approach that his mobility began to improve.
"He came to me after he'd had deep brain stimulator surgery for his Parkinson's disease," Dr. Woschkolup recalls. "Some of his symptoms were better, but he was still taking medication and his gait was still impaired. So, we brought in our neuro-trained therapist to work with him and immediately the therapist called me to talk through an issue he was seeing. We were able to start troubleshooting right away. He went from being very off balance and a high fall risk to now dancing every weekend!"
Dr. Woschkolup believes bringing even more services and health care experts together into one space will only continue to improve patient outcomes for others like Horace. That's why the services offered at the Diane Collins Neuroscience Institute aren't limited to the center's new third floor space. More offerings are located throughout the entire building – including imaging, a dedicated set up to simulate activities of daily living that patients may need help mastering, as well as an infusion center for non-oncological patients.
"Trying to get them into another clinic or an infusion center becomes very complex, and they might not understand what our goal is. Here, for IV fluids or migraine treatments, they're able to come in and be monitored by people who understand the disease process and what we're trying to achieve with those treatments," Dr. Woschkolup shares.
This $8 million institute began as a grassroots effort by members of the community that witnessed the benefit of comprehensive care themselves or for their loved ones. In fact, the family of the institute's namesake provided a very generous gift that made it possible for this project to take off. Diane Collins was known for her volunteer work throughout the Upstate and spent many years living with Parkinson's disease.
"This is exactly what I knew I wanted to do since training, and these patients and their families pushed for it," Dr. Woschkolup adds. "They said, 'This is what we need, and we believe in it and want to do this.' So, for me, to see this come out from one of my notebooks back in fellowship, it's been a dream come true – honestly."
Learn more about the neurology services we offered at Bon Secours.