Rob Roberts is forever grateful to St. Francis Medical Center for bringing his miracle child, Michael, into the world. Rob's road with his wife, Danielle, to parenthood was anything but easy.
Danielle was diagnosed with multiple sclerosis (MS) just after they were married in 2008. In fact, she started experiencing her first symptoms from this disease while on their honeymoon. With this diagnosis, the couple's dreams of having a family slowly began to fade.
"When we lived in North Carolina, a seasoned doctor told us that having a child or even a healthy child was out of the question for my wife because of her MS," Rob shares.
Rob and Danielle started focusing on the day to day and set aside their thoughts of children. Later, after relocating to Virginia, they scheduled an appointment with Samuel J. Campbell, MD, FACOG, a Bon Secours OBGYN and robotic surgeon. Meeting with him was the first time in a long time that Rob and Danielle felt hopeful about having kids.
"Without prayer and God blessing us with Dr. Campbell and later the hospital staff members, our amazing little superhero would not have been born," says Rob. "Because of Bon Secours, we were able to beat all odds."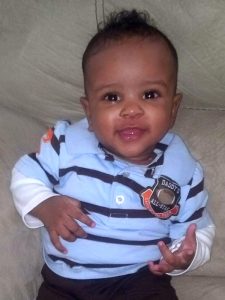 Danielle finally became pregnant. She was excited when she went into labor the morning of her own birthday because she felt her baby was a gift from heaven and a reminder that anything is possible if you believe.
Even though he arrived about 3 weeks early, their son was healthy, weighing 6 pounds 10 ounces. Rob and Danielle named him Michael, after the warrior archangel in the Bible.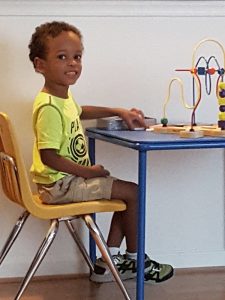 "I can't recall the doctor's name that delivered Mike. But I would love to mention him as well. The nursing staff was beyond excellent too."
Today, Michael is about to turn 8-years-old, is a straight-A student and loves science. He also loves helping others. Along with Rob, they continue to raise awareness for his mother's chronic illness. Most recently, they did this through the social media challenge called "The MS Push-up Challenge."
"Everyone at Bon Secours has changed our lives for the better and have been such an extraordinary blessing to my family," Rob says.
Learn more about the health care services we offer at Bon Secours.