Today is Martin Luther King Jr. Day, a time to remember and honor a man who helped so many. 
Emma Barksdale, one of our market risk directors in Greenville, shares how this famous civil rights leader inspires her and how she plans to celebrate him today.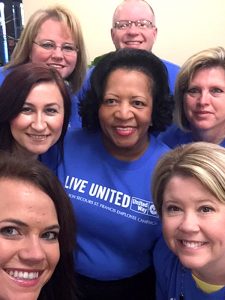 One of my best thoughts about Martin Luther King Jr. was his reference to reaching the "mountaintop." Regardless of your current situation, he always believed that if we persevered and worked together, we could make this world a better place. This thought inspires me daily.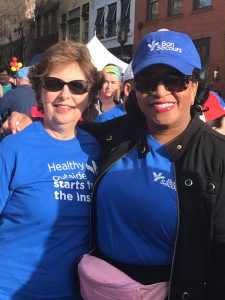 Another key thought about Dr. King was his belief in a world where everyone should be treated equally regardless of their wealth, religion, ethnicity, or skin color. Dr. King had a strong belief in 'freedom of religion." Even though he was a renowned Baptist minister he had respect for and worked closely with persons of other religions.
I have a keen respect for Dr King's belief in non-violent protests, even though he faced violent treatment from some law enforcement officials.
My wish for Martin Luther King Jr. Day and every day is that all people come together to enrichen and improve the life of just one person or one family. I personally am planning to attend a video chat prayer service and program. I'm also donating some can goods to our local food pantry.
I also love mentoring young kids and I believe Dr. King would smile about this because he knew that children are our future. Every community needs to make it a priority to provide stable environments, strong education and loving caregivers for our youth. I am a big supporter of the United Way and other community organizations and programs that make a difference in the lives of our youth.
Learn about the mission, vision and values we uphold every day at Bon Secours.