Last month, we had the honor of recognizing 21 students across the Virginia area for graduating from Project SEARCH! These students received completion certificates during celebration events at their internship sites.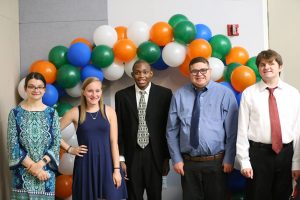 Project SEARCH is a national school-to-work program that provides hands-on training to students with intellectual and/or developmental disabilities. Through internships at health care facilities and other businesses, the goal is for these students to gain experiences that sets them up for employment upon completion of the program.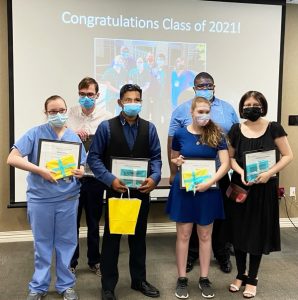 During their Project SEARCH internship each student rotates through three hospital departments. Teachers, teaching assistants and job coaches provide them with direct instruction during their rotations. They collaborate with hospital department supervisors too. Working with these mentors, the students receive hands-on skills training including stocking supplies, filing, copying, assembling paperwork packets, making deliveries, cleaning, sanitizing equipment, turning over patient rooms and putting together supplies for the nursing units. Each student sets a goal of gaining employment by the end of the school year.
Our ministry is proud to host four Project SEARCH sites across the state of Virginia; three in the Richmond area and one in Portsmouth. The three Richmond sites include Bon Secours St. Francis Medical Center, Bon Secours St. Mary's Hospital and Bon Secours Memorial Regional Medical Center, and our Portsmouth site is at Bon Secours Maryview Medical Center.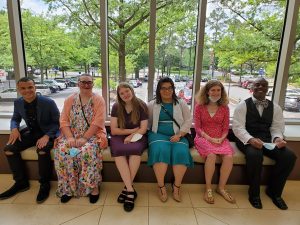 These sites operate in partnership with local public education systems: VCU Rehabilitation Research and Training Center as well as the Virginia Department for Aging and Rehabilitative Services. A huge thank you to these partners for providing funding and instructional support, as well as job coaching and supported employment services to our Project SEARCH students.
Our Project SEARCH program began in 2009 at St. Mary's Hospital. It started as part of a VCU study designed to gather research on how to best help youth with autism gain and maintain employment upon graduation. After the program proved to be highly successful, it has continued ever since the completion of research in 2017.
Including the students who received diplomas last month for completion of Project SEARCH internships, our health system now has awarded a total of 236 diplomas to Virginia students with disabilities since 2009.
Learn more about our mission at Bon Secours as well as our community commitment.