We had the opportunity to ask two of our bariatrics providers, Anthony Terracina, MD, and David Spencer, DO, why this medical field is such a valuable part of health care.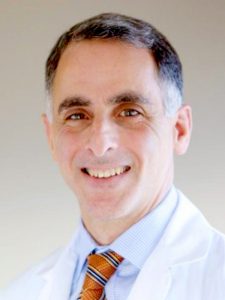 First of all, bariatrics is the branch of medicine that deals with the study and treatment of obesity.
"Currently, bariatrics is the only cure for obesity that has consistently worked in the weight loss arena," Dr. Terracina shares.
Our ministry's bariatrics and surgical weight loss program uses a multi-disciplinary team approach that helps patients lose weight and keep it off successfully.
"Surgery is just a tool to help a patient achieve a healthy weight," Dr. Spencer explains. "The real work is up to the patient to use that tool correctly, if they do then they will be successful."
In fact, research has shown that committed patients who have a team of support before and after surgery, like the Bon Secours program, have the greatest chances of achieving their weight loss goals.
Dr. Spencer believes bariatrics is important because "obesity is an epidemic in our country, with huge health and mortality risks. Bariatric surgery can help normalize those factors."
Bariatric surgery has come a long way over the years. The gastric bypass procedure is considered the gold standard for patients whose health requires them to lose weight rapidly.
"The modern-day operation is not like the older operation. It is much safer," Dr. Terracina shares. "I perform a laparoscopic surgical approach versus an open procedure. This is not only safer, but it significantly reduces complications. There has been an increase in providing safe patient care and attention to details when operating and caring for the bariatric patient."
Both Dr. Terracina and Dr. Spencer work with their patients to not only help cure obesity but also improve or resolve associated health conditions.
"The most rewarding part of my job is curing patients' health problems such as infertility, diabetes, high blood pressure, sleep apnea and high cholesterol," Dr. Terracina says.
While both Dr. Terracina and Dr. Spencer decided to join the field of bariatrics for different reasons, they both share the same passion for improving the lives of their patients.
"In the beginning, I enjoyed the challenge of a technically difficult laparoscopic procedure," Dr. Spencer reveals. "But as time went on, I began to see the positive changes in the lives of my patients. Unlike some general surgery patients, bariatric patients are truly grateful and are excited to see their surgeon for post-op visits. This is because they truly do get their health and life back under control. That is something to be happy about."
Dr. Terracina adds, "I love a challenge and back in 1998, bariatrics was very challenging. It is also an interesting field because I'm able to cure multiple health problems. Bariatric surgery gives patients the opportunity to live a new life, and I get to be a part of making that happen."
Check out these eight basic questions about weight loss surgery.
Also, are you interested in connecting with our weight loss specialists? Visit our website to learn more.